WOMEN LEADERSHIP IN BENIN : Here is the Biography of a legend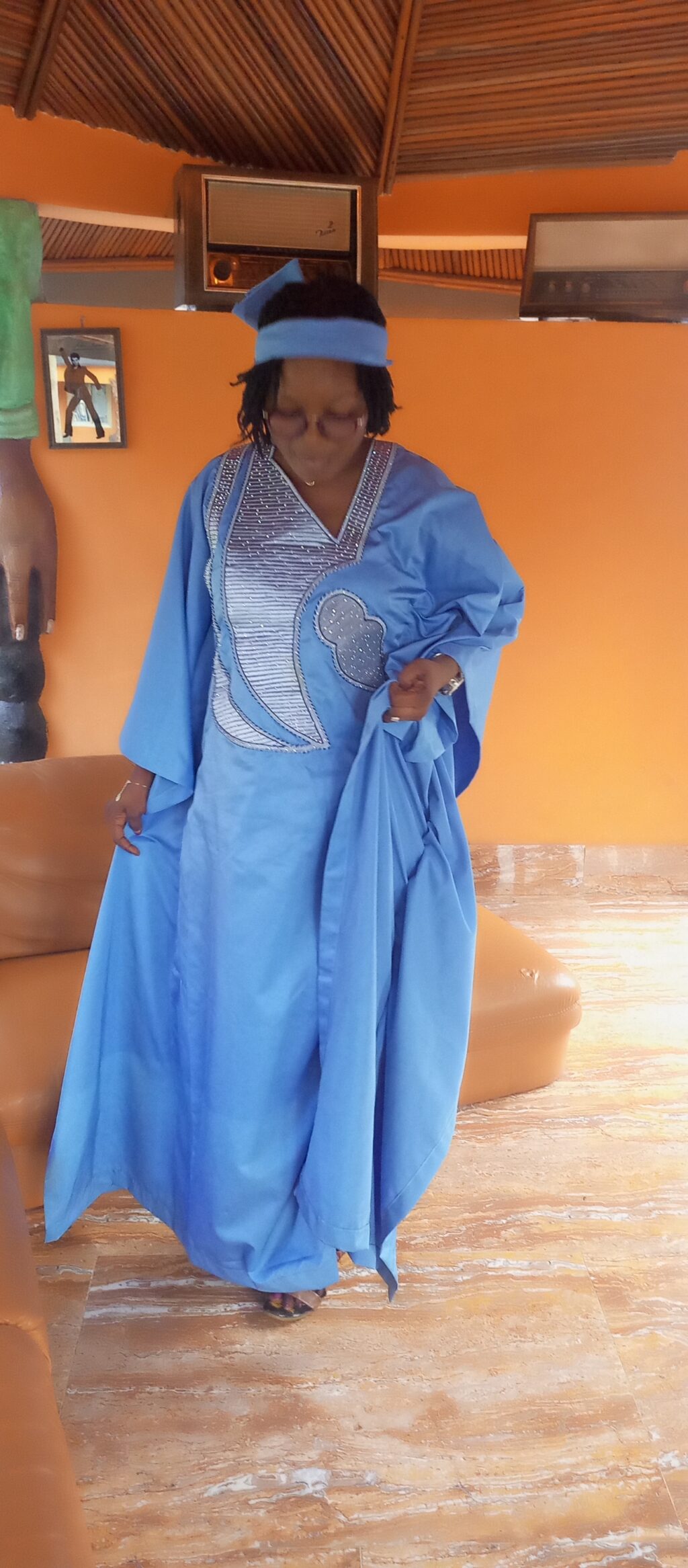 The reforms of the partisan system in Benin bequeath day by day women to the forefront. Thus in the 10th electoral district, one, like an offspring, pushes to raise the flag of female leader and break the myth around the socio-cultural constraints that enlist and reduce women to silence. So now, nothing will be as before with the advent of the Head of State Patrice Talon who values ​​​​the female sex. But who is this legend?
Perla Innocencia TCHOKPONHOUE in civil status, is a very committed activist. As a couple, God in his goodness blessed her with a boy and a girl. She has proven herself alongside several politicians of the 10th Electoral District. She is the Honorary President of the Association Femmes et Leadership des Collines. Perla Innocencia TCHOKPONHOUE obtained her Brevet in 2004 and her baccalaureate in 2009. In 2010, she received a certificate of participation with the United States Peace Corps. Better, she has to her credit five (05) American diplomas obtained on the United Nations eCampus. These are: UNDSS-Bsaf; Prevention of Sexual Exploitation and Abuse PSEA; Cultural awareness and has worked successfully in multicultural environments; Ethics and Integrity and training leading to a diploma in communication and public speaking. She has been involved in several groups. At the Social Promotion Center, she was Direct Assistant to the CPS Head and Animator on violence against women (GBV), vulnerable children and orphans Radio host, NGO supervisor… Executive Director of the NGO HEF (Honors Children and Women).
With several strings to her bow, she was a United Nations volunteer recruited directly by the UNDP to the WFP as a PNASI mediator, NGO trainer on gender, Supervisor at PNASI, Supervisor of NGOs, Executive Director of HEF and member of the international platform of women's leadership: UFLEAD (the Union of Women Leaders and Entrepreneurs of Africa and its Diaspora) with the main objective the economic and social empowerment of African women through access to decision-making positions, through access to the market, to financing, to information capacity building, etc., for peace and sustainable development in Africa.
In African society and that of Benin in particular, the tendency to always inferiorize women is easily read in the actions of men. Faced with this phallocracy that persists, she conceives the idea of ​​setting up a movement to stop the bloodletting. This is the Women and Leadership Association which today has the wind in its sails. Making his way as a good man, Perla Innocencia TCHOKPONHOUE comes to politics with the idea of ​​breaking the myth of the weaker sex with which women are labeled. For her, women have a say in politics. In Benin, the figures indicate that there are more women than men, which should promote their representativeness in major decision-making bodies.
A woman of vision, she finds herself in the same dynamic as Maria BA, a woman of letters who said during an interview in New Africa: « It is time to upset mentalities, to change the vision that we usually have of woman and which does not go further than that which one has of an object, of a toy» and it is what it does in the commune of Ouèssè for years already.
For her pleasure after the struggles, she enjoys the kaloulou sauce (Agboor) with cassava Cosette paste. A dish that allows him to recharge his quiver for the rest of the adventure. She adores yellow, green, blue and white. In life, Perla Innocencia TCHOKPONHOUE never loses. Either she learns or wins.